Monday was a VERY snowy day here in South Carolina! We were snowed in – our car couldn't even get out of the driveway because of the ice!  So we got Dexter, put on our coats, and went to play in the snow! We live near the top of a hill in our neighborhood, and there were tons of people lined up to slide down the hill on various objects more suited for the beach. Dexter had TONS of fun, as you will see!


"But Mommy, I don't want to come back inside!!!! I'm having fun out here!"

My backyard looks so gorgeous covered in snow!!!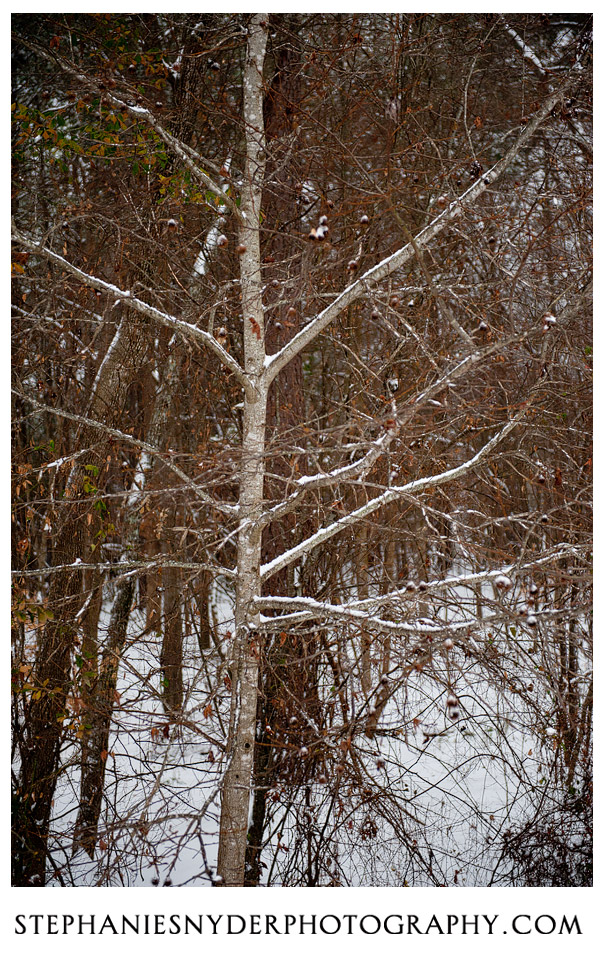 If you like this article, I encourage you to share it via Twitter or Facebook! As always, I would love to hear your thoughts through your comments below.
South Carolina Wedding Photographer, Portrait Photographer and Boudoir Photographer
For more creative and interesting photography, please visit http://www.stephaniesnyderphotography.com!